Artek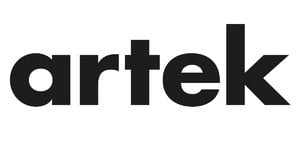 Artek
Artek was founded in 1935 by four young idealists – Alvar and Aino Aalto, Nils-Gustav Hahl and Maire Gullichsen published a design manifesto inspired by functionalism, stating that Artek's aim was "to sell furniture and to promote modern culture of habitation by exhibitions and other means". Since its foundation, Artek has played in the intersection of design, architecture, and art, making Finnish design and Alvar Aalto's furniture known all over the world.
Today, Artek's furniture and lighting, such as the Aalto stools, chairs and tables, form the cornerstone of Finnish design. The majority of Artek's furniture is still manufactured in Turku, Finland, where Artek has been manufacturing its products since the 1920s. The most essential material is Finnish wood, particularly birch and pine, which are processed with woodworking techniques developed by Alvar Aalto.
Alvar and Aino Aalto brought to modern furnishings their own style, which is warm, humane and inspired by Finnish nature. The use of natural materials and a human way of approaching, together with constant search of new technical solutions, have made Artek a company whose values are still modern today. Artek's original values – long-term durability and high quality together with clean, functional forms – are still in the company's core, and it hasn't lost the radical and innovative attitude of its founders.
This brand has collaborated with: Eero Aarnio , Yrjö Kukkapuro , Aino Aalto , Alvar Aalto , Ilmari Tapiovaara , TAF Studio , Pancho Nikander , Anna-Maija Jaatinen , Konstantin Grcic , Ronan & Erwan Bouroullec , Hella Jongerius , Kustaa Saksi , Daniel Rybakken , TSTO , COMPANY , Karoliina Hellberg
Some popular Artek products: Artek stools , Artek lighting , Artek chairs , Artek tables
379 products