Category
Home office & office furniture
Carina Seth Andersson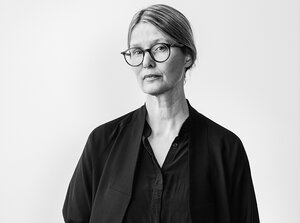 Carina Seth Andersson
Carina Seth Andersson (born in 1965) is a Swedish designer known for her glass and ceramic works that own a unique balance of timeless form and function. The work of Carina Seth Andersson carries a deceptively minimalist feel, concealing a range of highly considered details in which lie the extraordinary functionality of the products.
After graduating with a Master in Fine Arts from Konstfack, University College of Arts, Crafts and Design in Stockholm, Sweden, Carina Seth Andersson has continued to engage in education as a senior lecturer at Beckmans School of Design in Stockholm.
In 1994, Seth Andersson was selected to represent Sweden in the Milan Triennial, and in 1998 she designed glass artefacts for the Quite Simply series in conjunction with the European Capital of Culture project. Carina Seth Andersson has collaborated with many well-known Scandinavian and international design brands and has left a lasting imprint on Finnish design as well: in 2016, Marimekko launched a series of glass vases and textiles, designed by Seth Andersson, that draw inspiration from the brand's most classic prints. The collection grew with added versions and seasonal colours and became vastly popular.
Carina Seth Andersson's work has been widely exhibited in galleries and museums internationally, from Helsinki to Osaka. Her pieces have also been permanently included in the collections of the Victoria and Albert Museum in London, the Stedelijk Museum in Amsterdam and the Designmuseum Danmark in Copenhagen.
Carina Seth Andersson has designed pieces for the following brands: Marimekko , Design House Stockholm , Nedre Foss , Fogia
50 products