Iittala's 2023 releases include another batch of design treasures buried in its archives – which truly are incredibly extensive considering Iittala's 140-year-old history. This spring, especially fans of Alvar Aalto or Oiva Toikka are surely in for an abundance of treats!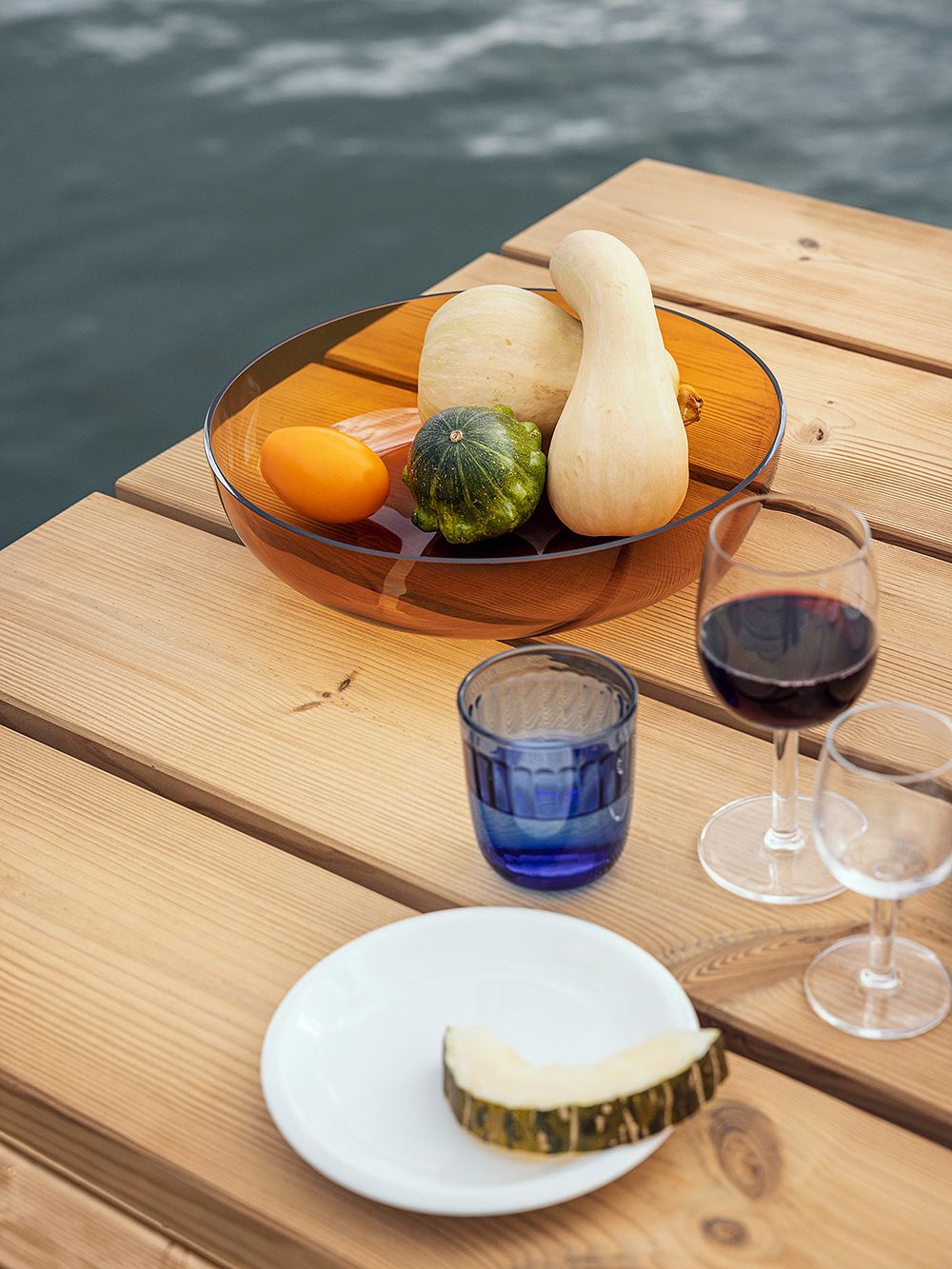 Awe-inspiring annual colors
If you didn't get enough of Iittala's annual colors of last year, ultramarine and copper, do not fret: both colors will continue as the annual colors for the second year in a row. The dynamic color duo will also be joined by Seville orange, a warm hue that resembles copper but is slightly more orange in tone.
The annual colors will adorn a wide range of glassware collections from Aino Aalto to Raami, with each item manufactured at the Iittala glass factory in Iittala, Finland.
• Ultramarine blue glass >
• Read more: Visiting the Iittala glass factory >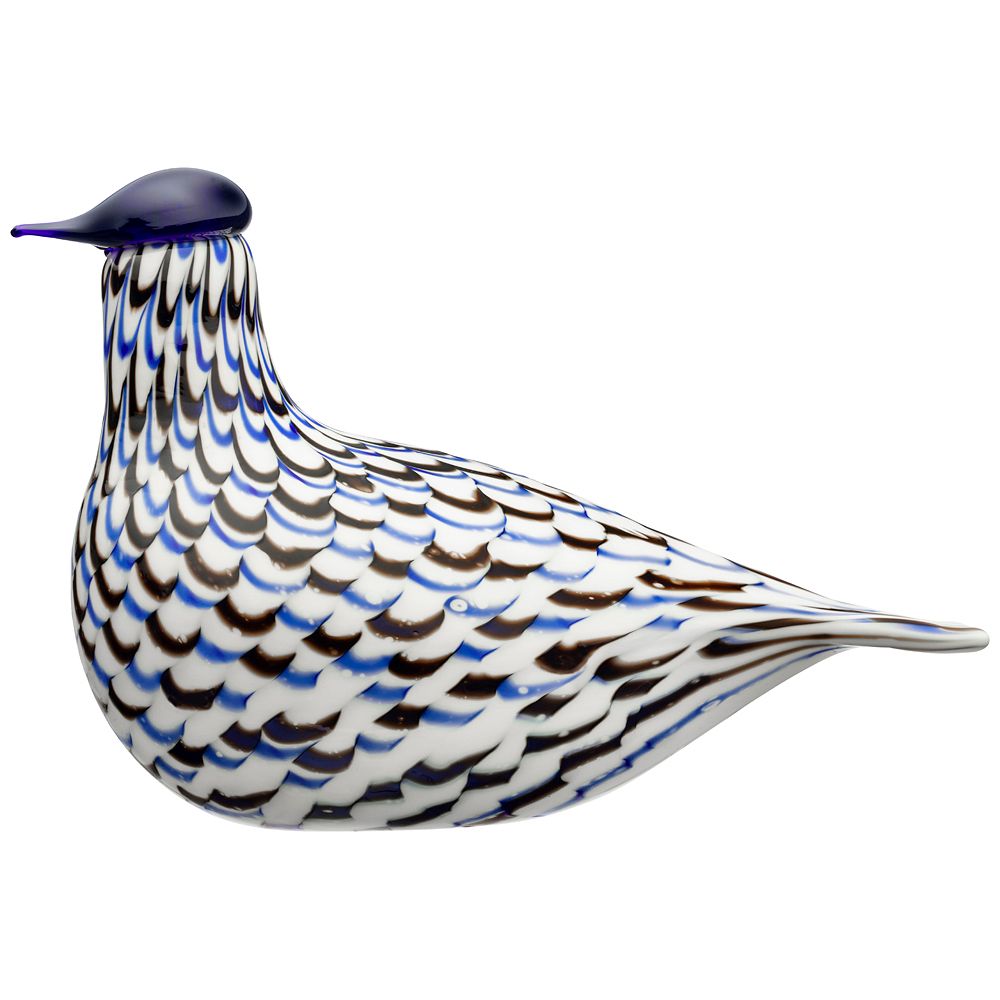 Free as a bird
The annual bird of 2023 – also mirroring the hues of the annual colors – is called Blue Charadrius. The fowl's form is pretty typical of a Birds by Toikka creation, and its blue, brown, and white pattern resembles the feathers of a real bird. Oiva Toikka's flock already comprises hundreds of species that mix Toikka's vivid imagination with inspiration from nature and real-life bird species – Charadrius, for example, is an actual type of shorebird. Each glass bird is carefully handcrafted to create a unique specimen, just like their natural counterparts.
• Blue Charadrius annual bird 2023 >
• All Birds by Toikka >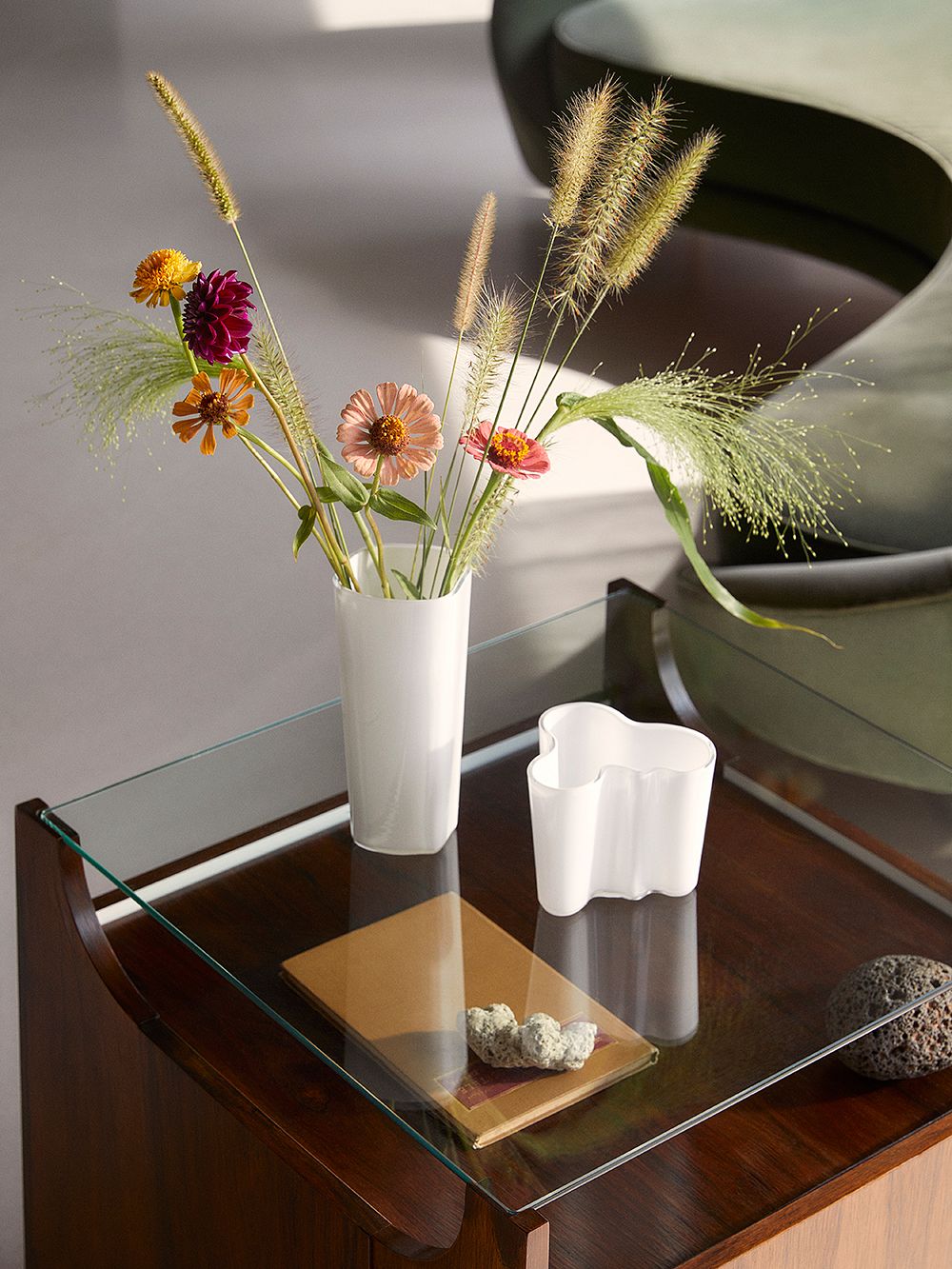 In celebration of Alvar
February 3 rd , 2023 will mark the 125 th anniversary of the birth of Alvar Aalto . To commemorate the occasion, Iittala has, yet again, delved into its extensive archives to bring out rare Aalto goodies from the 1930s.
The most recognized item from the Alvar Aalto collection is obviously the classic, organically-shaped Aalto vase , but did you know that the original 1936 collection included vases in several sizes and shapes? Iittala is now bringing back vase number 9754 and bowl 9752 , which mimic the forms of the original designs but are updated slightly to conform to modern-day proportions.
• Aalto vase 180 mm >
• Alvar Aalto collection >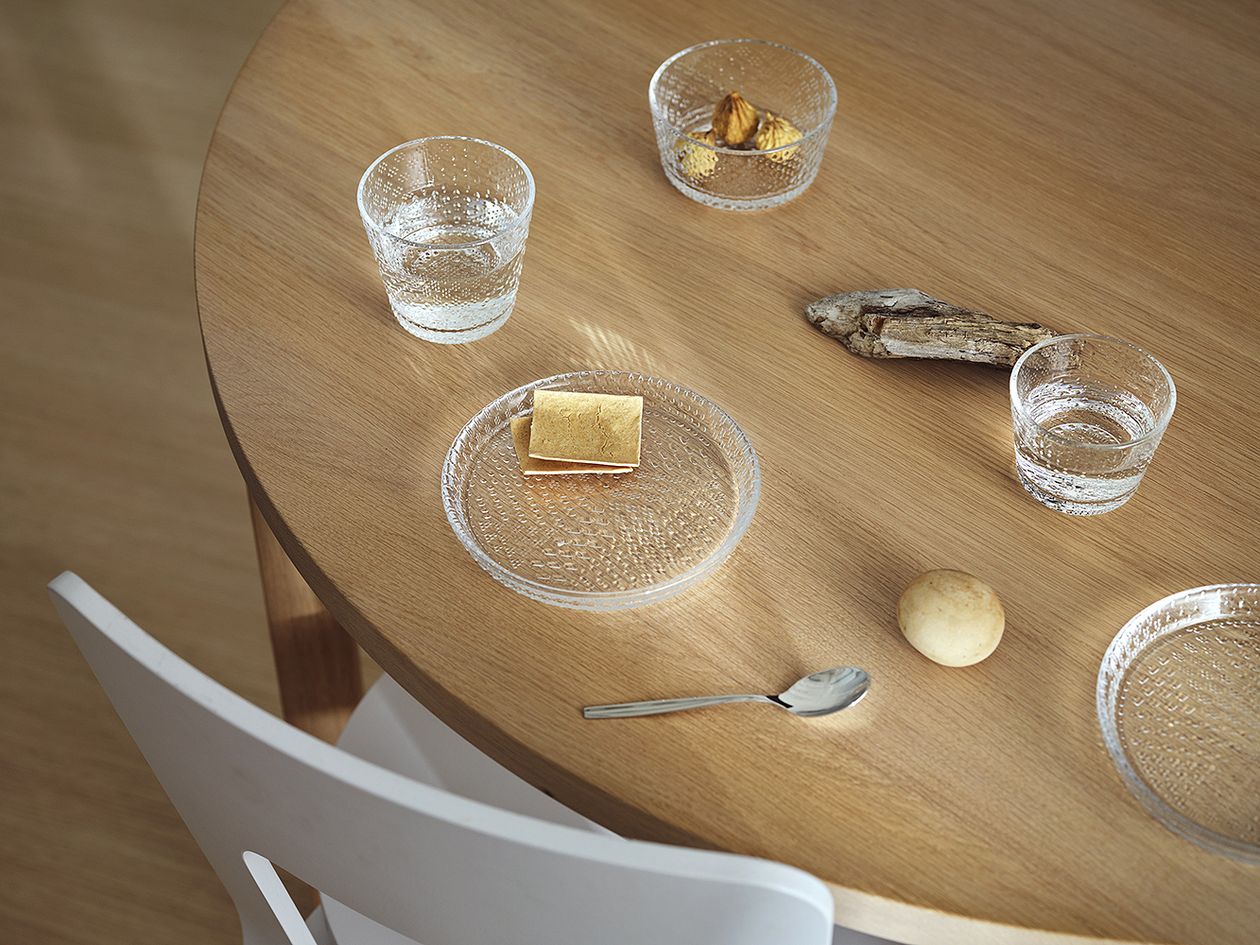 Arctic tundra
1970s design has been trending for a while now, and with it, textured glass from the likes of Tapio Wirkkala . Somewhat similar is also Oiva Toikka's Tundra glassware range, originally designed in the 70s and now re-released by Iittala.
Inspired by the arctic nature, the Tundra glassware's nostalgic pattern is very typical of Toikka in that it reveals further layers upon closer inspection: the playfully textured pattern is actually made up of several different tiny patterns depicting mosses, shrubs, sedges, and lichens that cover the treeless arctic regions called tundra.
• Tundra glassware >
• Read more: Avotakka's picks for the 70s style >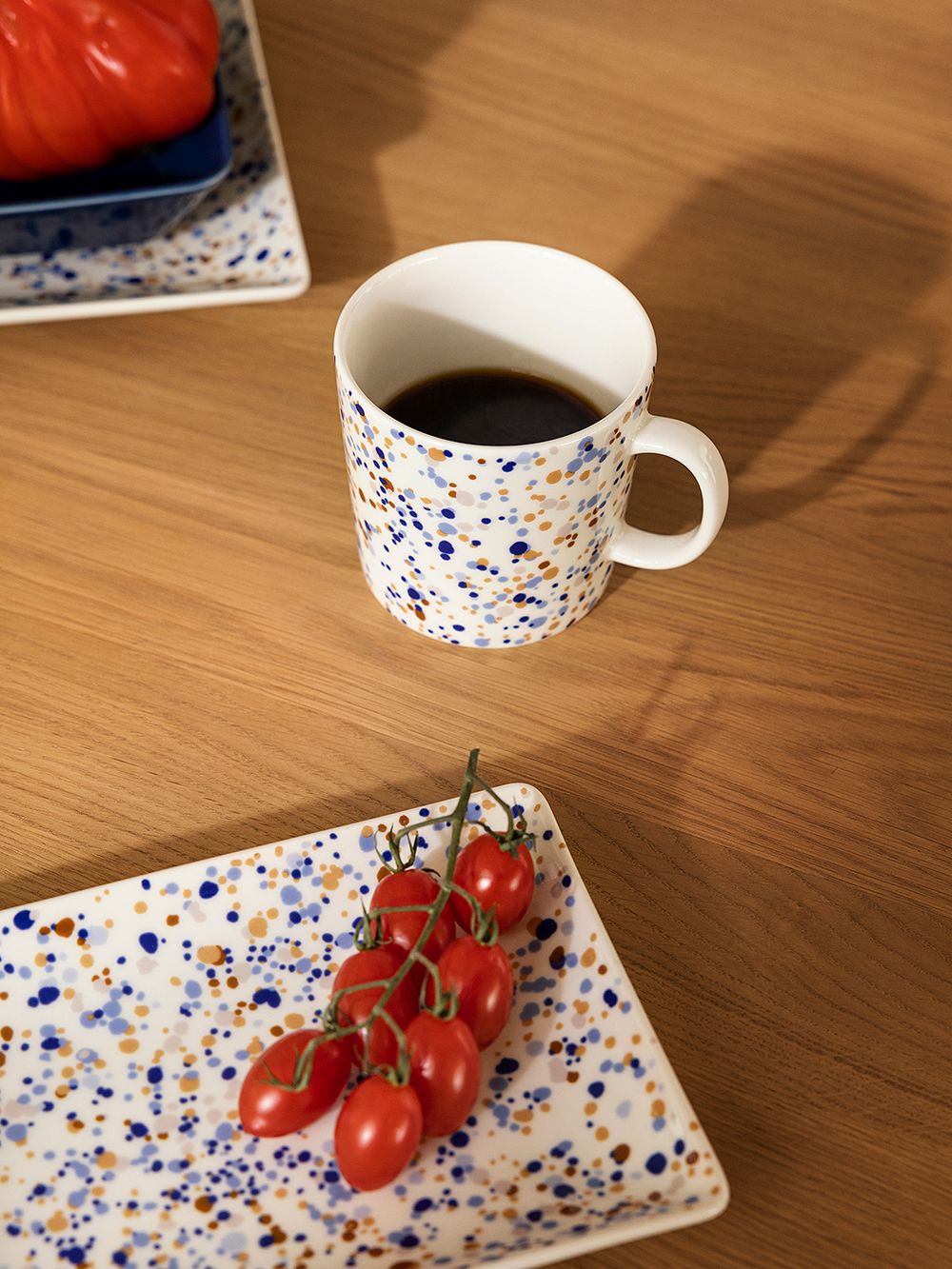 Curious splashes of color
Iittala's collection The Curious Mind of Oiva Toikka launched in 2021 and is now expanding with a new colorway for the Helle tableware range. The dishware's random blue and brown splashes are not only another interpretation of this year's annual colors, but also make them easy to combine with the Teema tableware from which the Helle mugs loan their forms – you could mix the pieces with linen-colored , vintage blue or brown , or even already discontinued light blue Teema tableware.
• Helle tableware >
• Read more: Iittala's new collection is called The Curious Mind of Oiva Toikka >
See also:
• Iittala products >
• New arrivals at Finnish Design Shop >
Edit: Emmi Ratilainen Images: Iittala