Design Stories caught up with interior designer Naoko Takenouchi and architect Marc Webb in their home in Singapore. The Scandi-style interior is complemented by rich natural light, gracefully aged materials and lush, hanging greenery.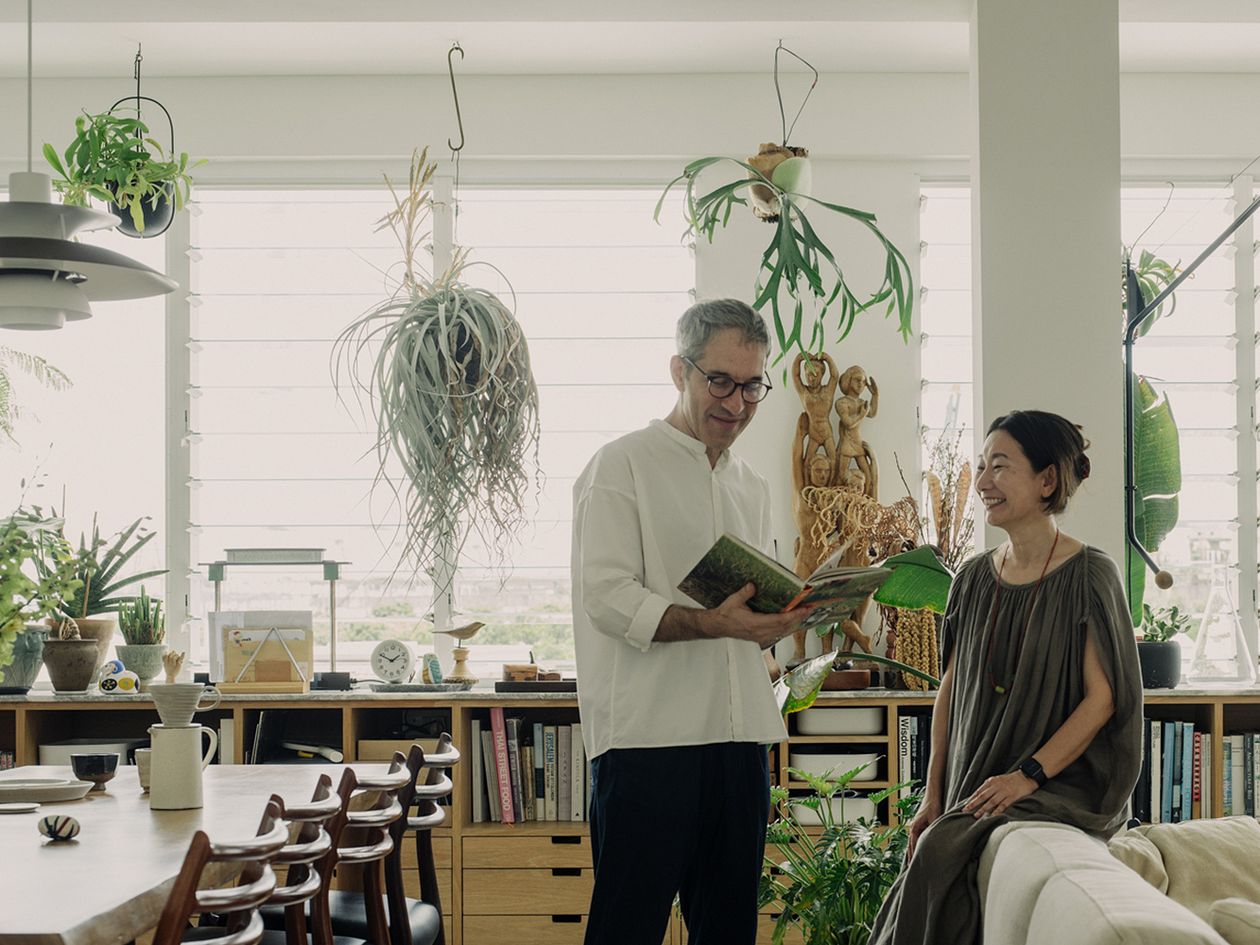 TAKENOUCHI WEBB is a Singaporean design duo formed by Japanese-born interior designer Naoko Takenouchi and English-born architect Marc Webb . Before moving to Singapore, both were living and working in London – Naoko at SCDA Architects and Marc at Kerry Hill Architects. The couple established their own interior design studio in 2006.
In this story, Naoko and Marc share with us some of their most meaningful objects and tell the stories behind each.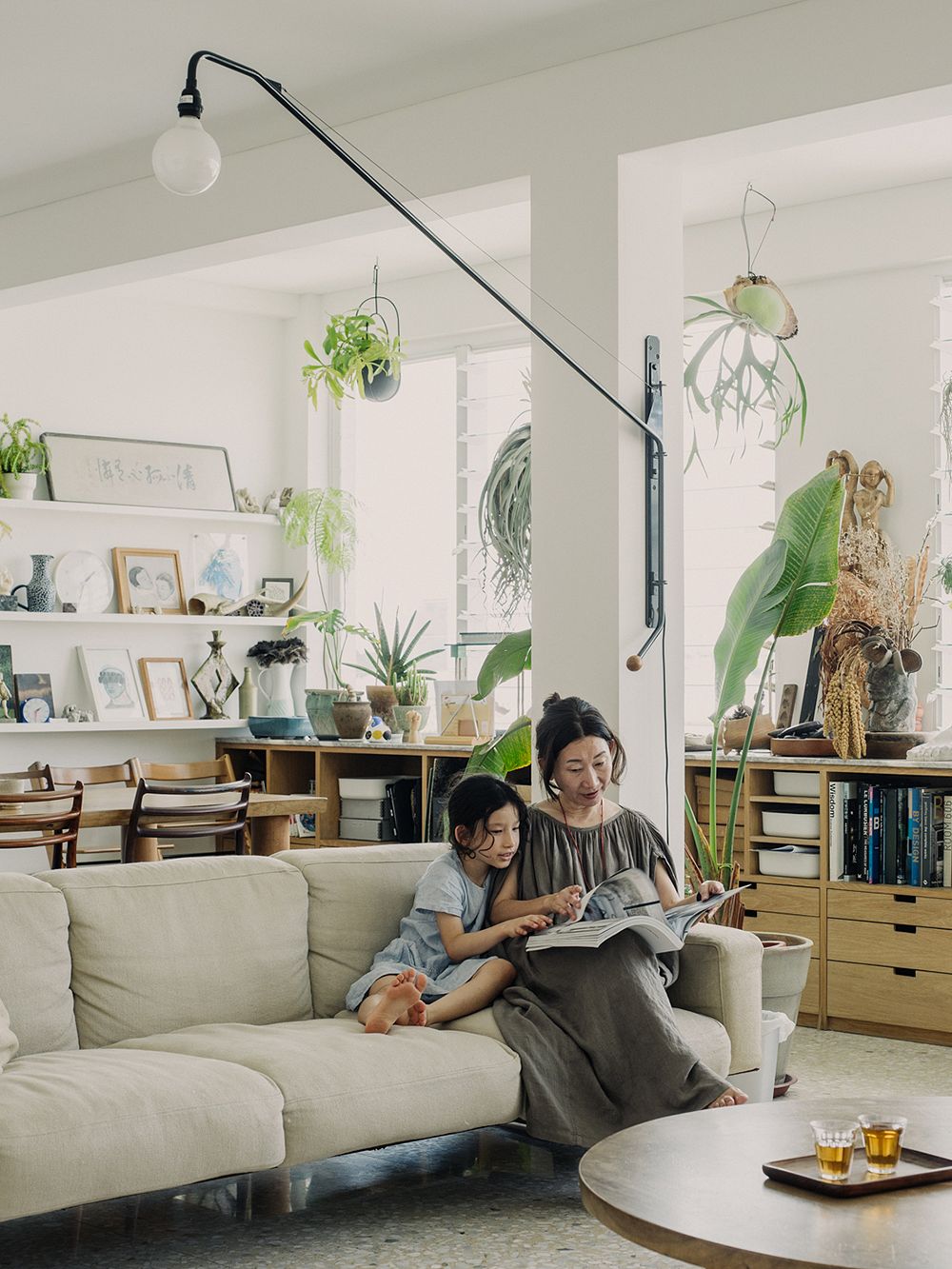 Vitra: Potence wall lamp
"Vitra's Potence wall lamp is one of the earliest furnishings purchased for our new home. Used as a wall lamp, it is a perfect fit placed on the column between our open living and dining space.
We had always been drawn to its simple industrial form. Besides its minimalistic features, it is also a practical and versatile design piece that can be adjusted and pivoted based on our needs. Most nights, the lamp is switched on for its ambiance lighting when we relax and wind down in the living room.
In fact, as designers, we have specified the Potence lamp to be styled in numerous of our residential projects. Surprisingly, the lamp is often very suited in spaces that we designed!"
• Vitra's Petite Potence wall lamp >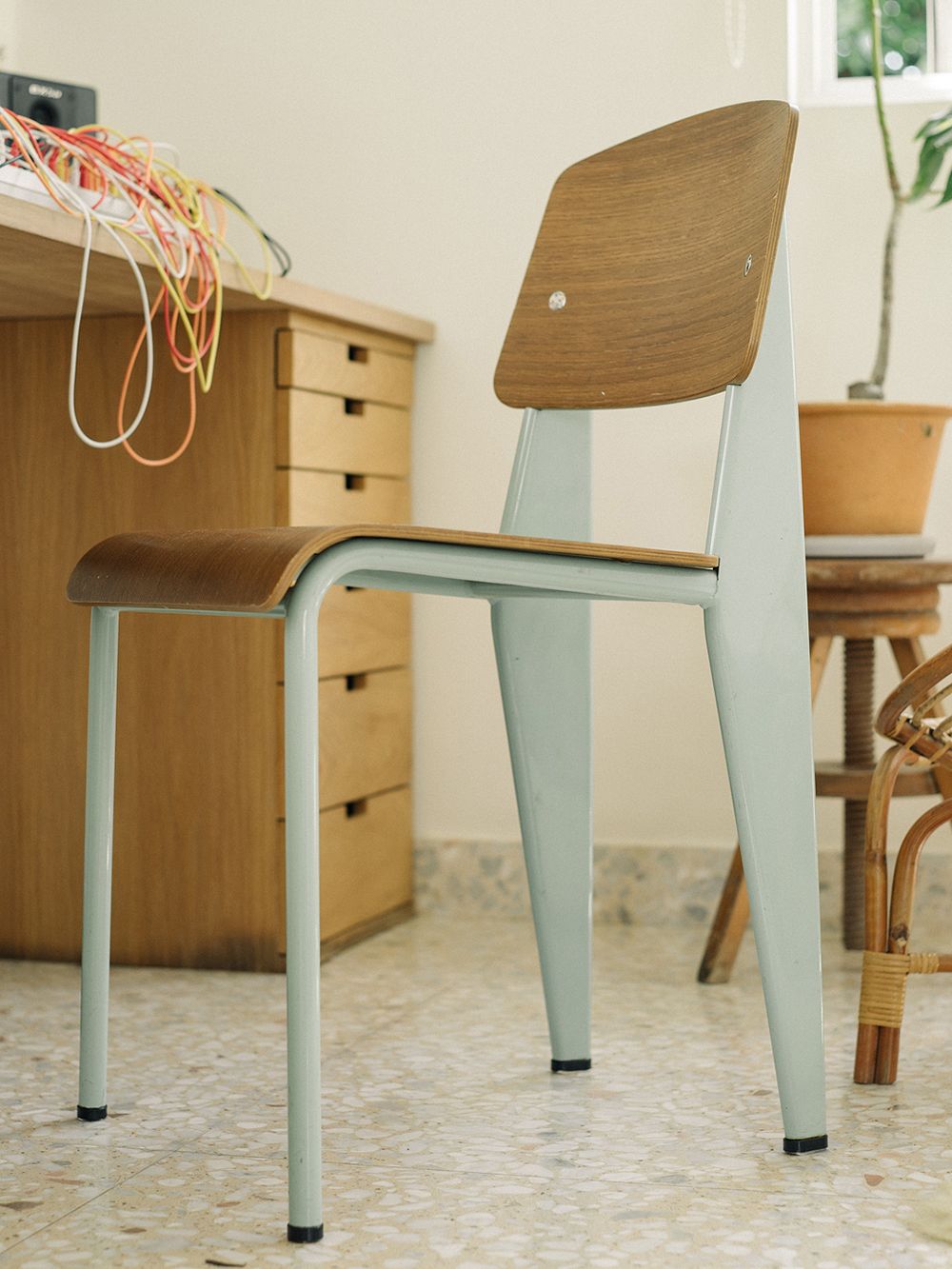 Vitra: Standard chair
"The Vitra Standard chair holds a sentimental value to us. In fact, it's our first designer piece! As young designers back then, it was an expensive splurge. However, we succumbed and purchased a pair after being told during a work trip in New York that the color would soon be discontinued.
We are big admirers of Jean Prouvé 's work – his elegant, minimal designs have always resonated with us. The softer color tones in this version also nicely contrast with the more industrial design and profile of the chair.
Our pair of chairs is almost three years old. The chairs have been through a lot. We first used them in our previous studio, then as dining chairs, and now as our home study chairs. Apart from the minor noticeable scratches, we both agreed that it is a very durable and lasting design. Its versatility also allows it to fit well within any setting, while the design is still timeless."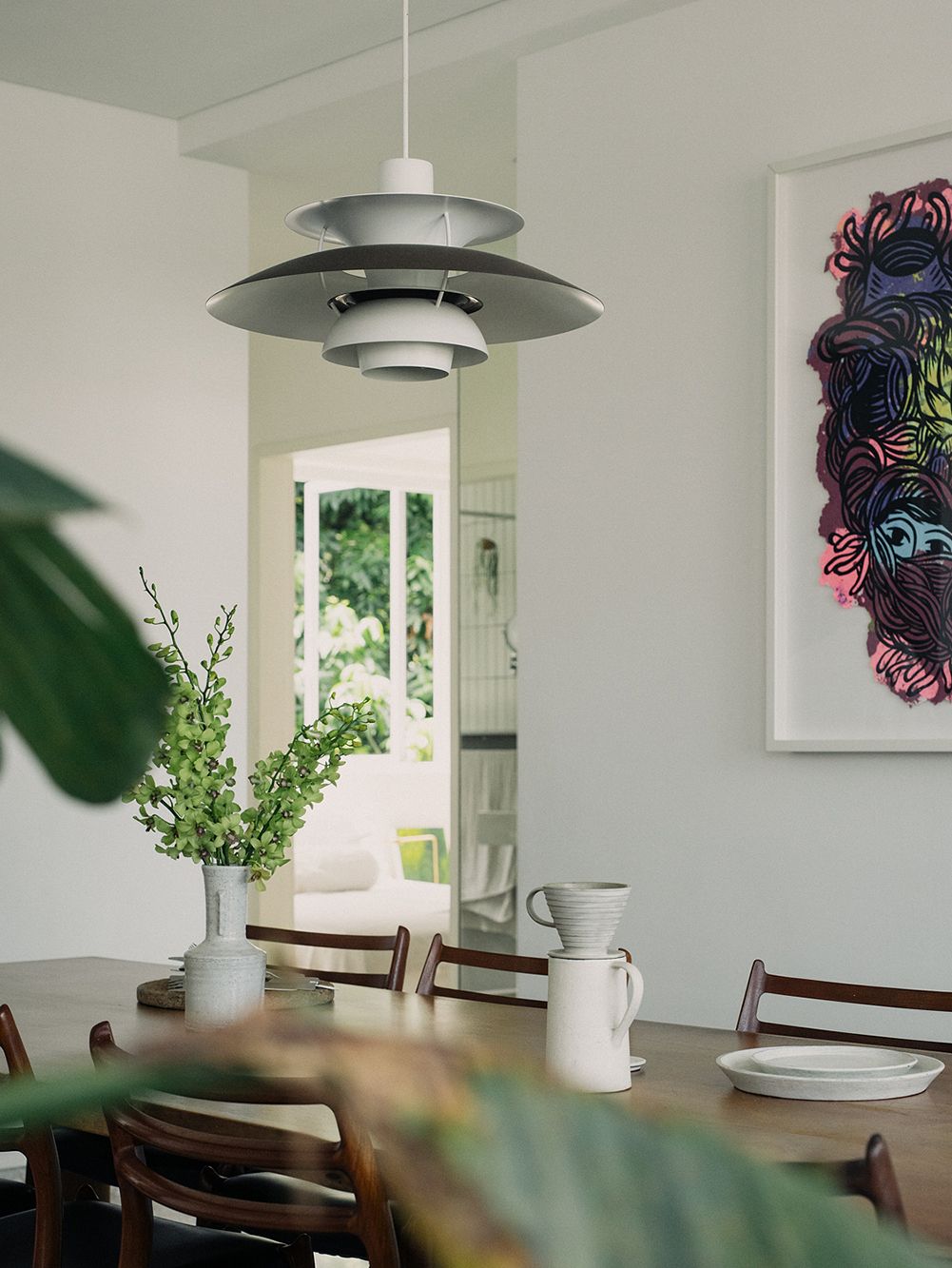 Louis Poulsen: PH 5 pendant
"In 2015, we were invited by Louis Poulsen to visit their factory in Denmark. Prior to this, we had always been fond of this iconic pendant light design. Thus, the visit was made even more memorable as we were exposed to the brand's history as well as an up-close experience of the construction process of the craft. As noted, each piece was uniquely handcrafted.
For our home, we decided on the finishes of the PH 5 pendant light in patina copper. It was a special copper edition, designed to celebrate the 60th PH5 anniversary. When we first purchased it, it was much shinier looking. Now, it has oxidized naturally and beautifully over time, through various wear and uses. The faded tone also helps to create a much warmer and welcoming mood to our space.
Placed above our dining table, we love that the pendant helps to illuminate sufficient light for our everyday activities. It's elegantly designed to provide a comfortable and glare-free glow. This piece is a timeless classic."
• Louis Poulsen's PH 5 pendant >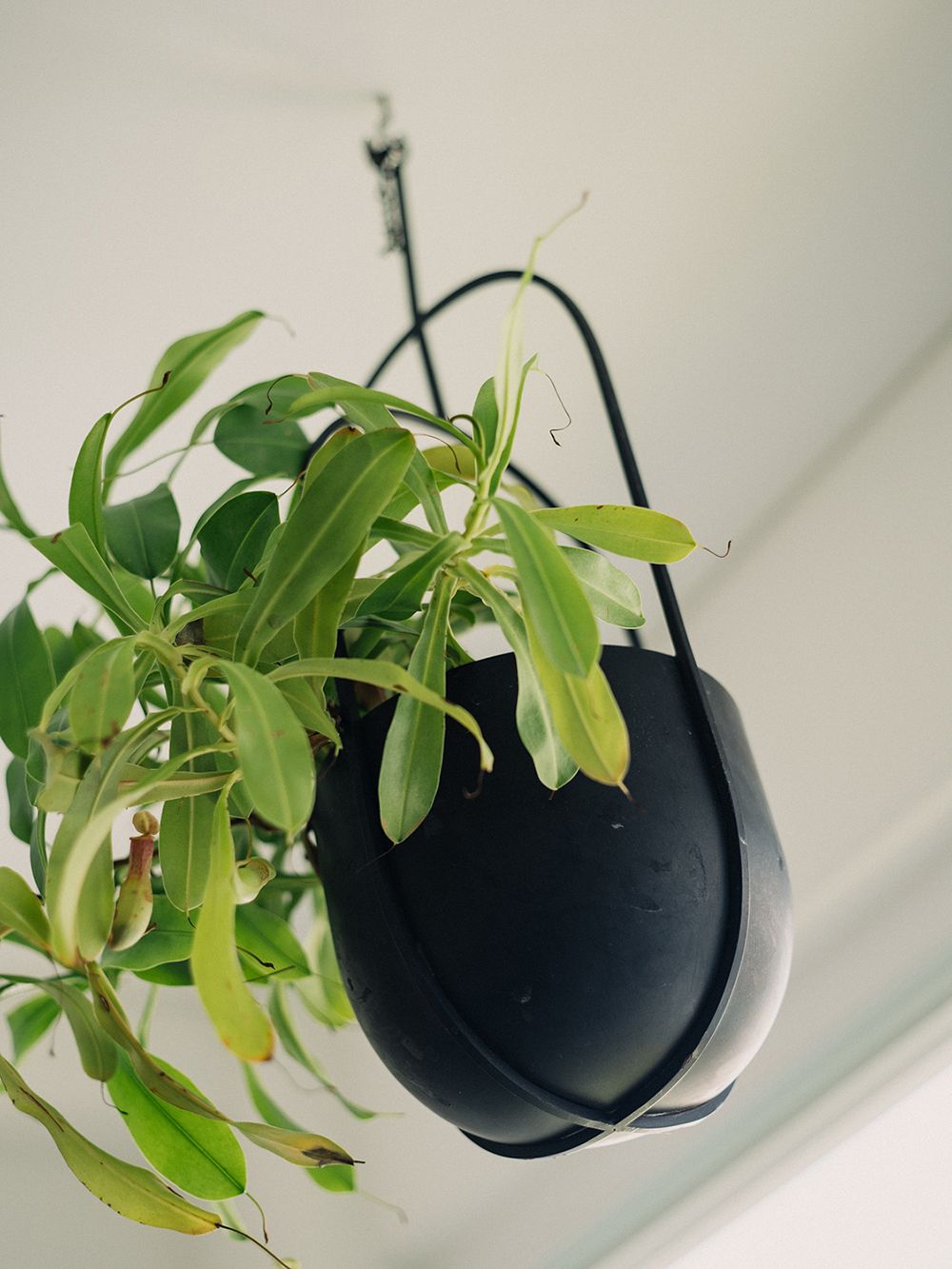 ferm LIVING: Hanging Deco pot
"One of the key design elements of our apartment is our indoor hanging plants. As our windows are always kept open for cross ventilation, they perform as a screen for us against the harsh sunlight. It is also a great way of adding pops of greens within our apartment to bring a softer touch to the space.
Finding a nice hanging pot was challenging. In fact, it took us some time before we came across the Hanging Deco pot from ferm LIVING. We were attracted to its simple geometrical and structured silhouette. This modern-looking flowerpot is easy to hang and remove for the occasional watering of plants as well. We liked that the powder-coated metal blends well with the greens while contrasting beautifully against the backdrop of the blue sky."
• ferm LIVING's Hanging Deco pot >
Wästberg: w102 Chipperfield table lamp
"For our bedside lamps, we like the minimal and simple profile of the w102 Chipperfield table lamp by the Swedish lighting brand Wästberg.
It has a beautiful simplicity, a rotating lamp head and a single big dimmer switch. All you need!"
---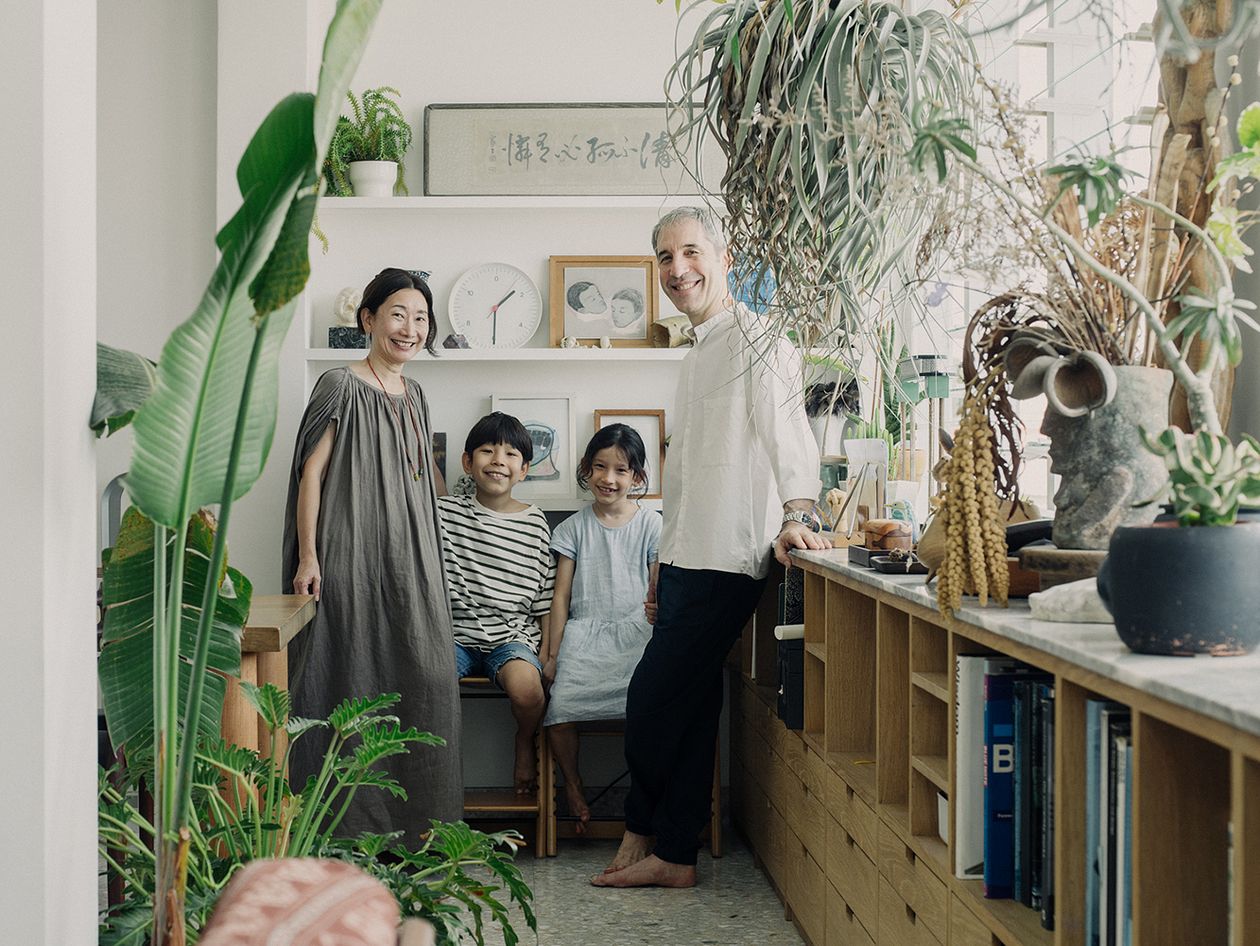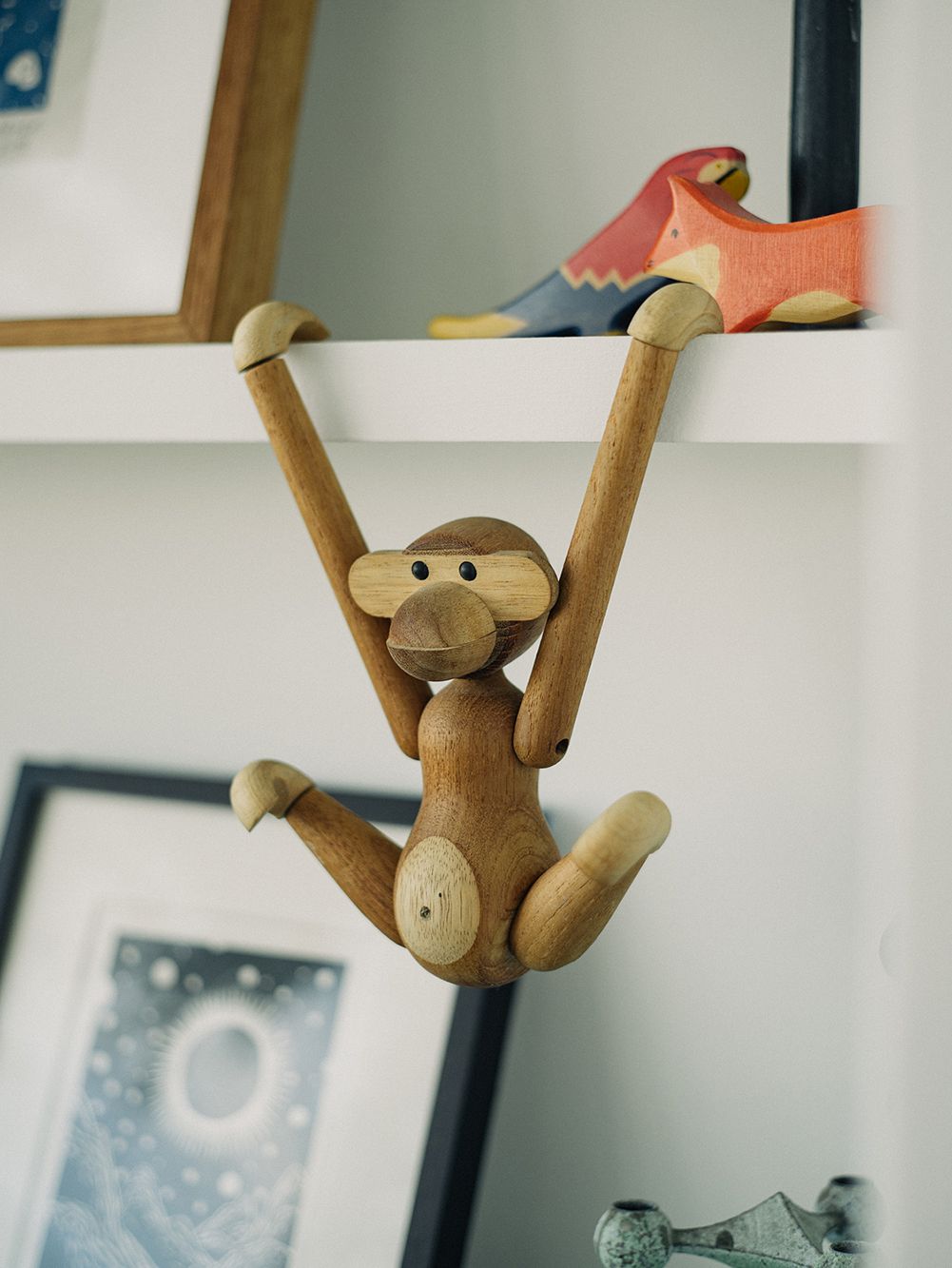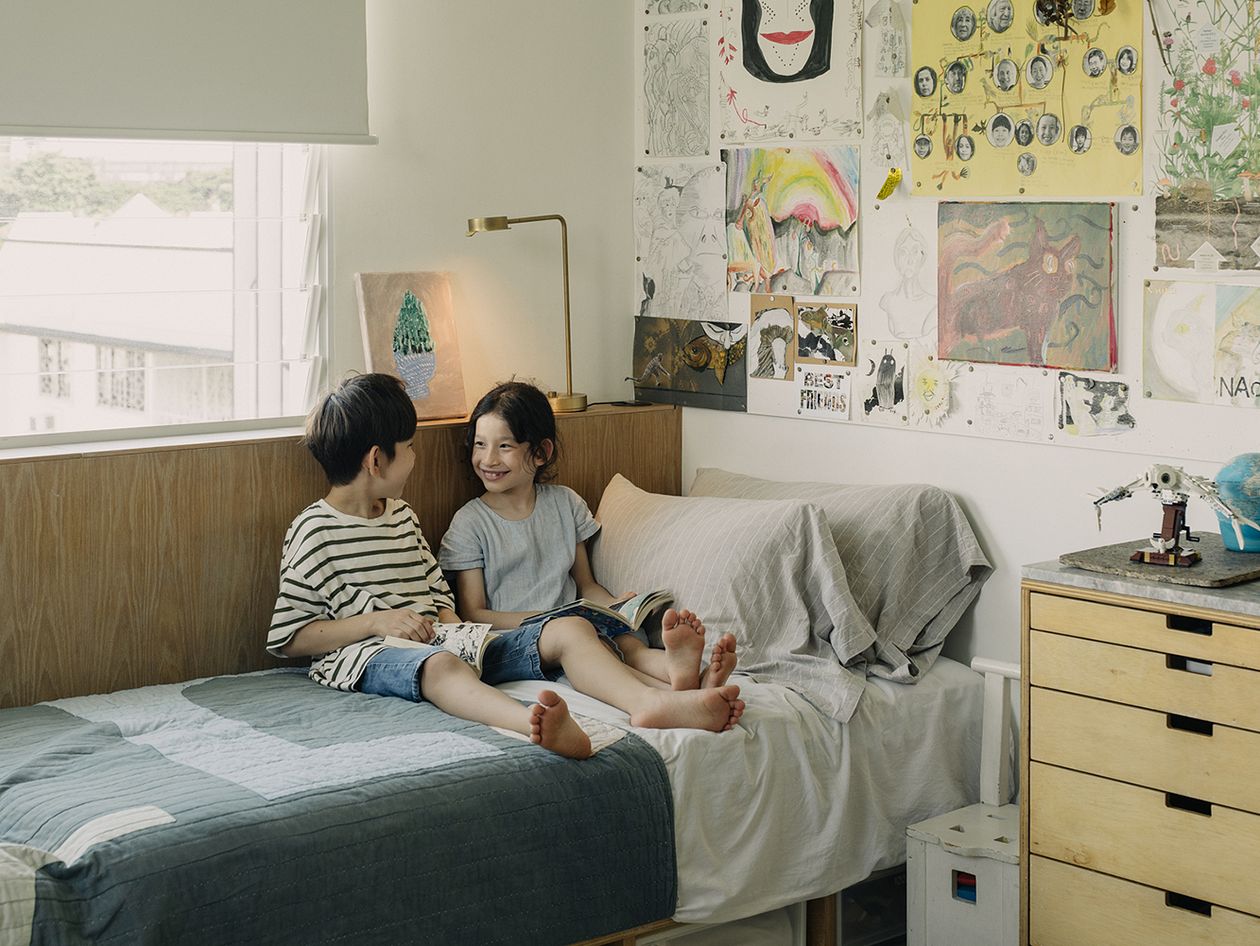 Can you tell us how the objects are fitted in your home?
Marc: "For this home, we were very conscious of our furniture selection. In fact, we only own a handful of designer pieces. Each is timeless by itself. For instance, the PH 5 pendant light above our dining table – it is a classic piece that our children can inherit.
It is a nice feeling to watch how our home slowly grows with our collection. With each piece adding a little more personal touch and story to it."
" We adore the tradition of passing down family heirlooms from generation to generation."
Naoko: "We are attracted to a mix of designs and styles that you may describe as eclectic. Most pieces found in our home were collected over time from our travels. Others are actually inherited from our parents' collection. We, personally, adore the tradition of passing down family heirlooms from generation to generation."
Marc: "Looking at the pieces selected in our home, they each carry a common simplicity in design and a sense of craftsmanship with the detailing and materials used. These qualities are something that we like to translate into our own design work too."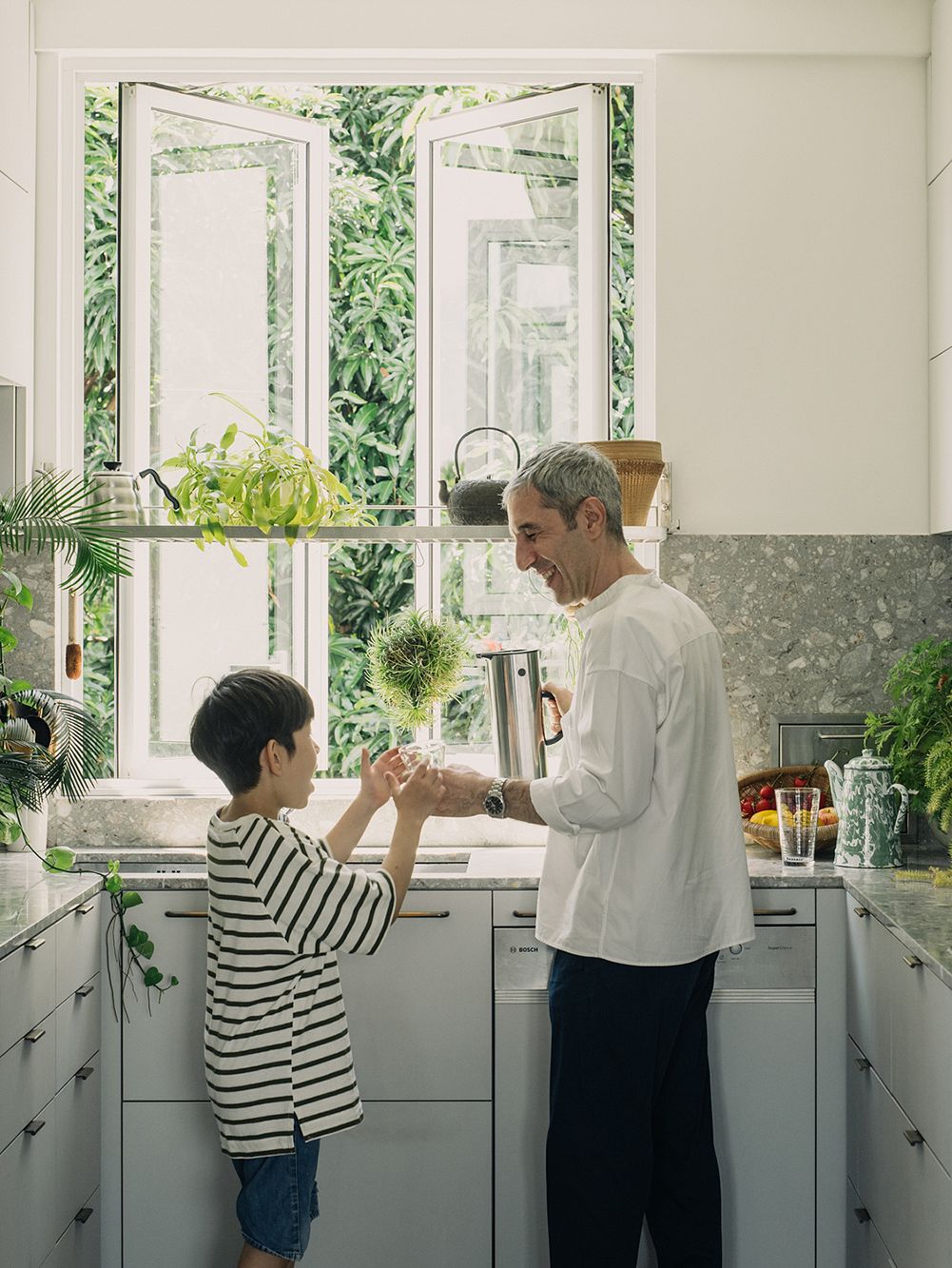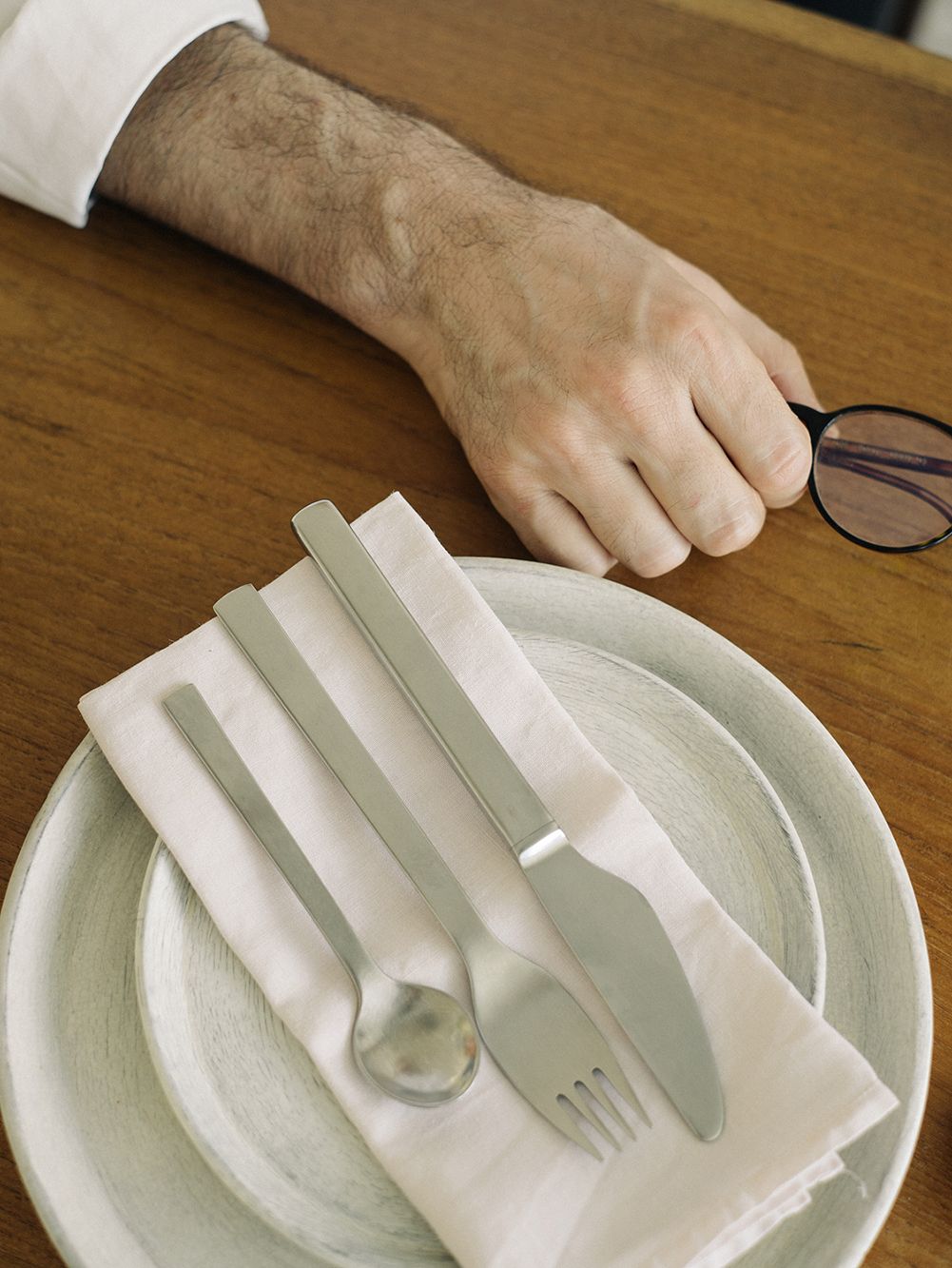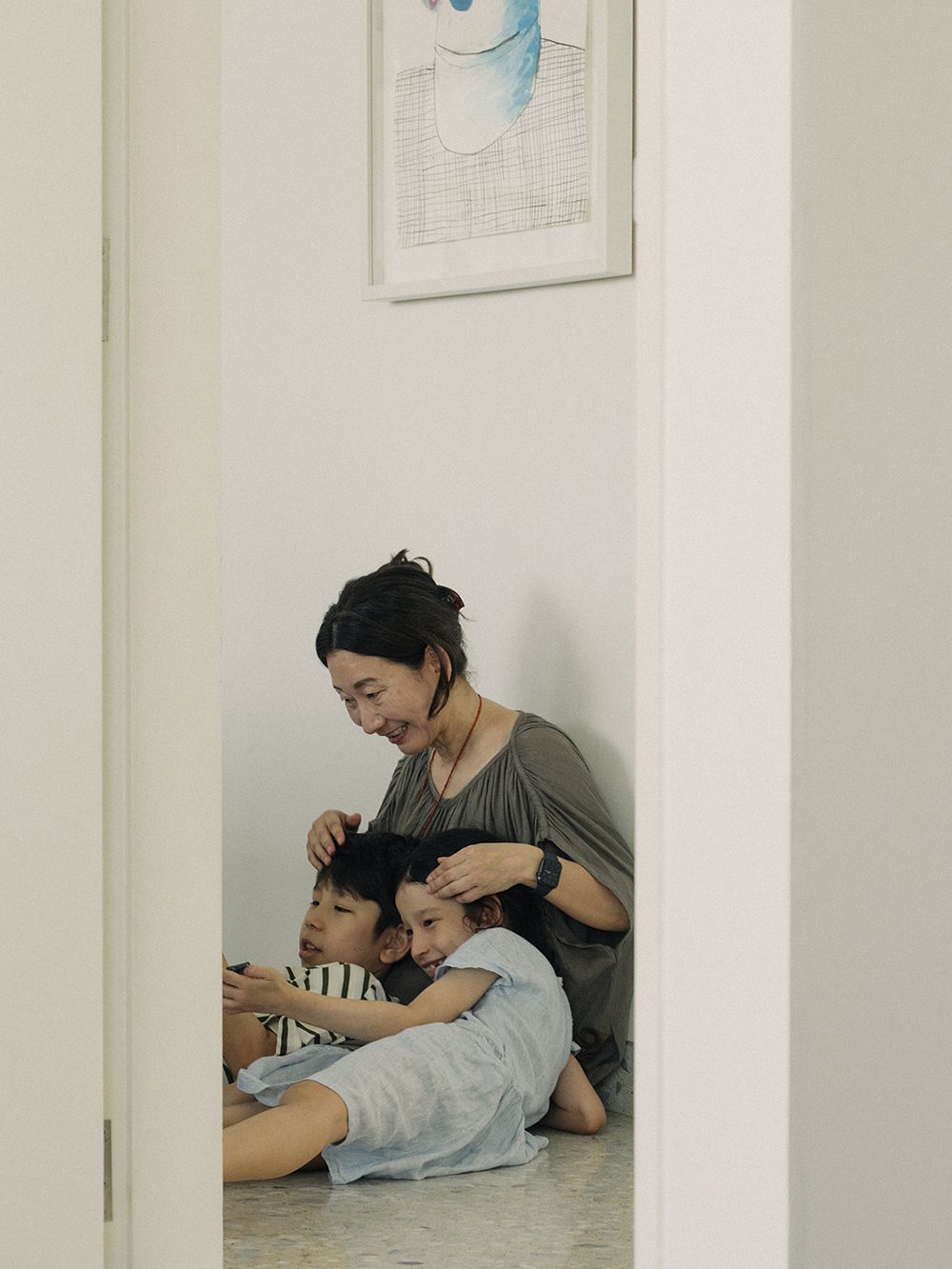 Both of you are designers – are there any styling tips you would like to share?
Naoko: "As designers, we prefer natural finishes, especially ones that age gracefully over time. Such materials include copper and raw wood.
Styling-wise, I like to group objects by their forms and materials. For example, styling a set of glass objects together with different shapes. This approach helps to give an overall sense of order while each item can still be noticeable as itself."
Marc: "Don't rush to purchase pieces! Take your time to slowly select and find pieces of your own."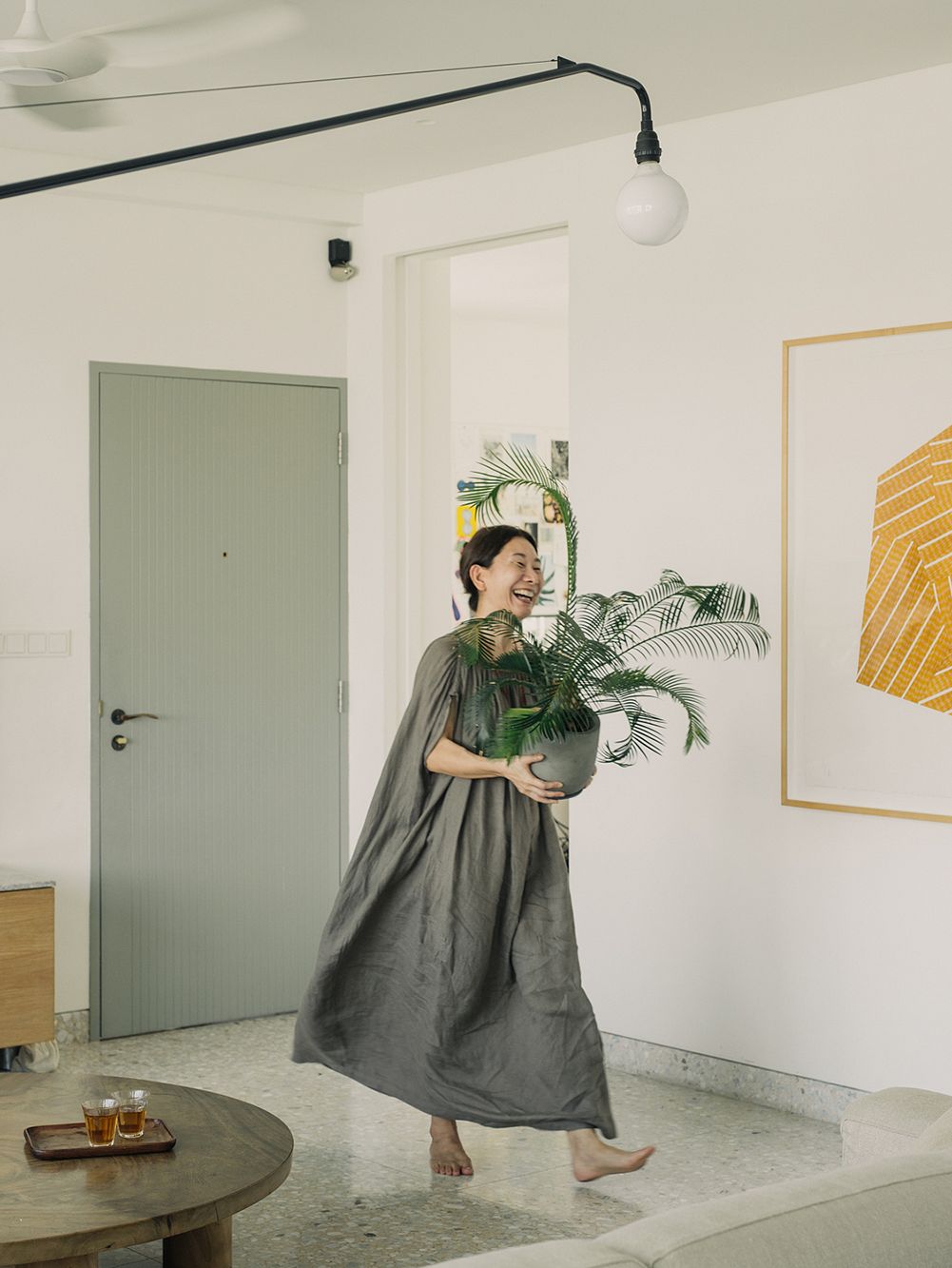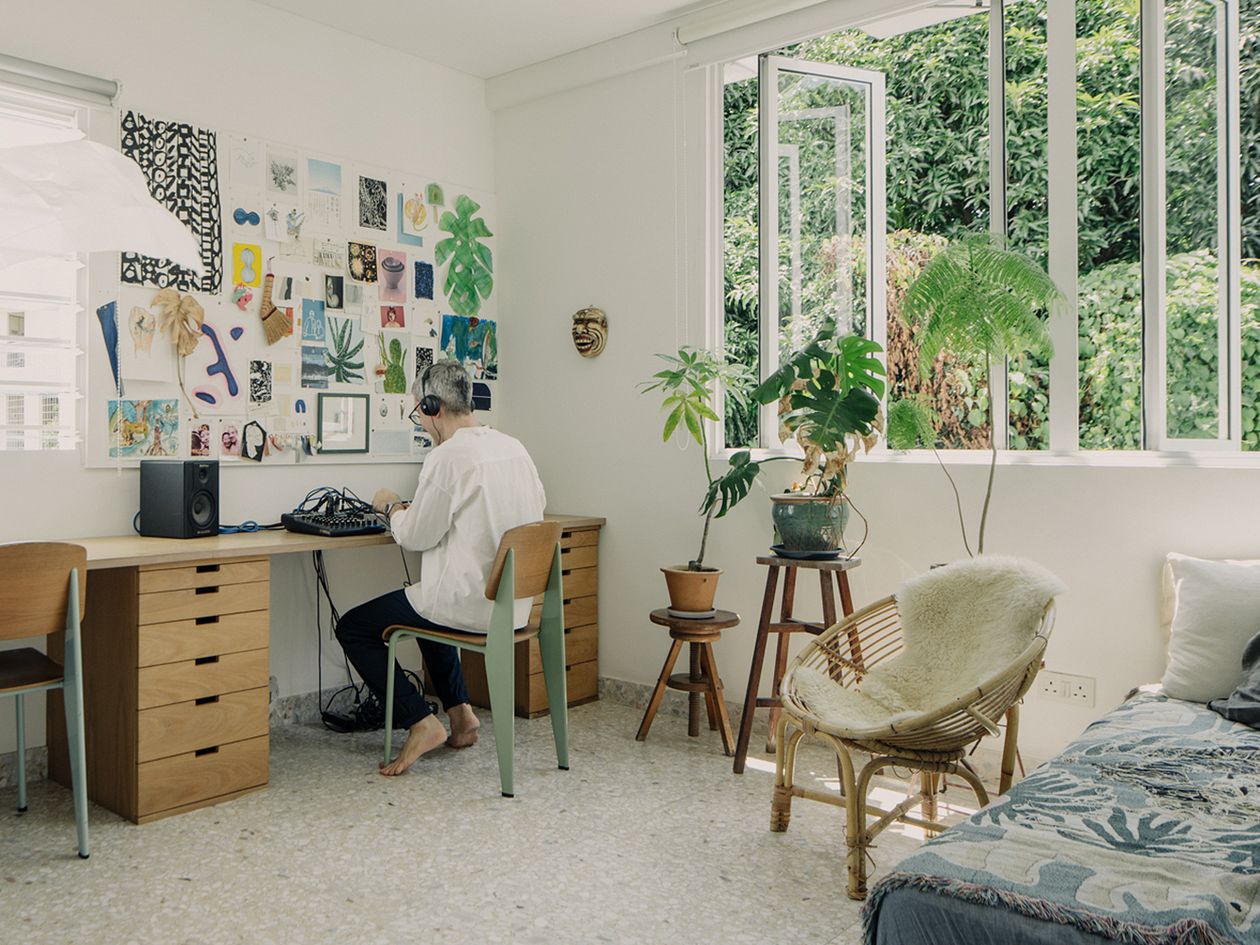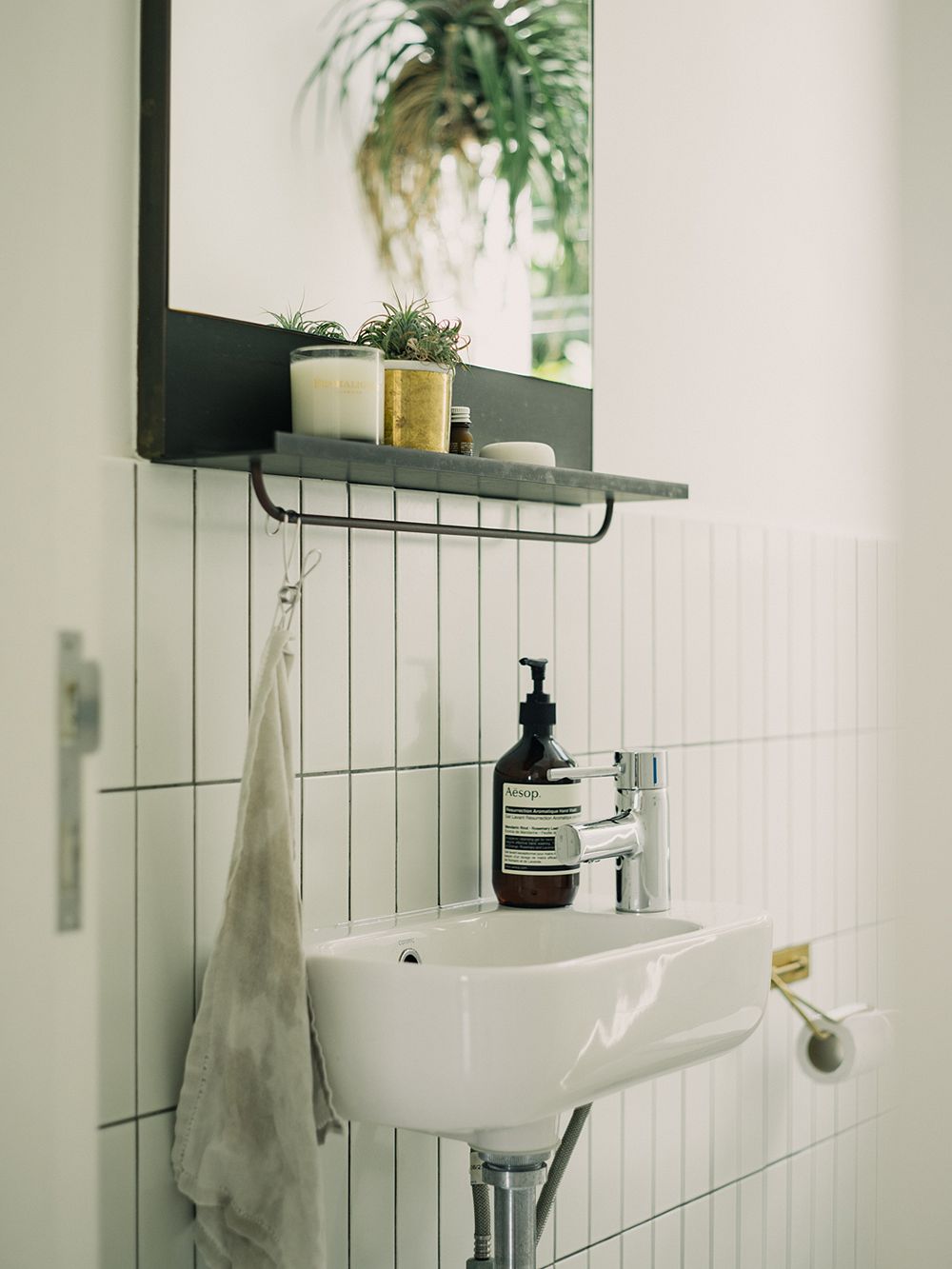 Are there any design pieces on your next purchase list?
Marc: "I would like to replace our lounge chairs with a pair of Fredericia's Spanish Chairs in cognac leather and oiled oak."
Naoko: "And I would love to add the Maija 30 floor lamp from Santa & Cole to our collection."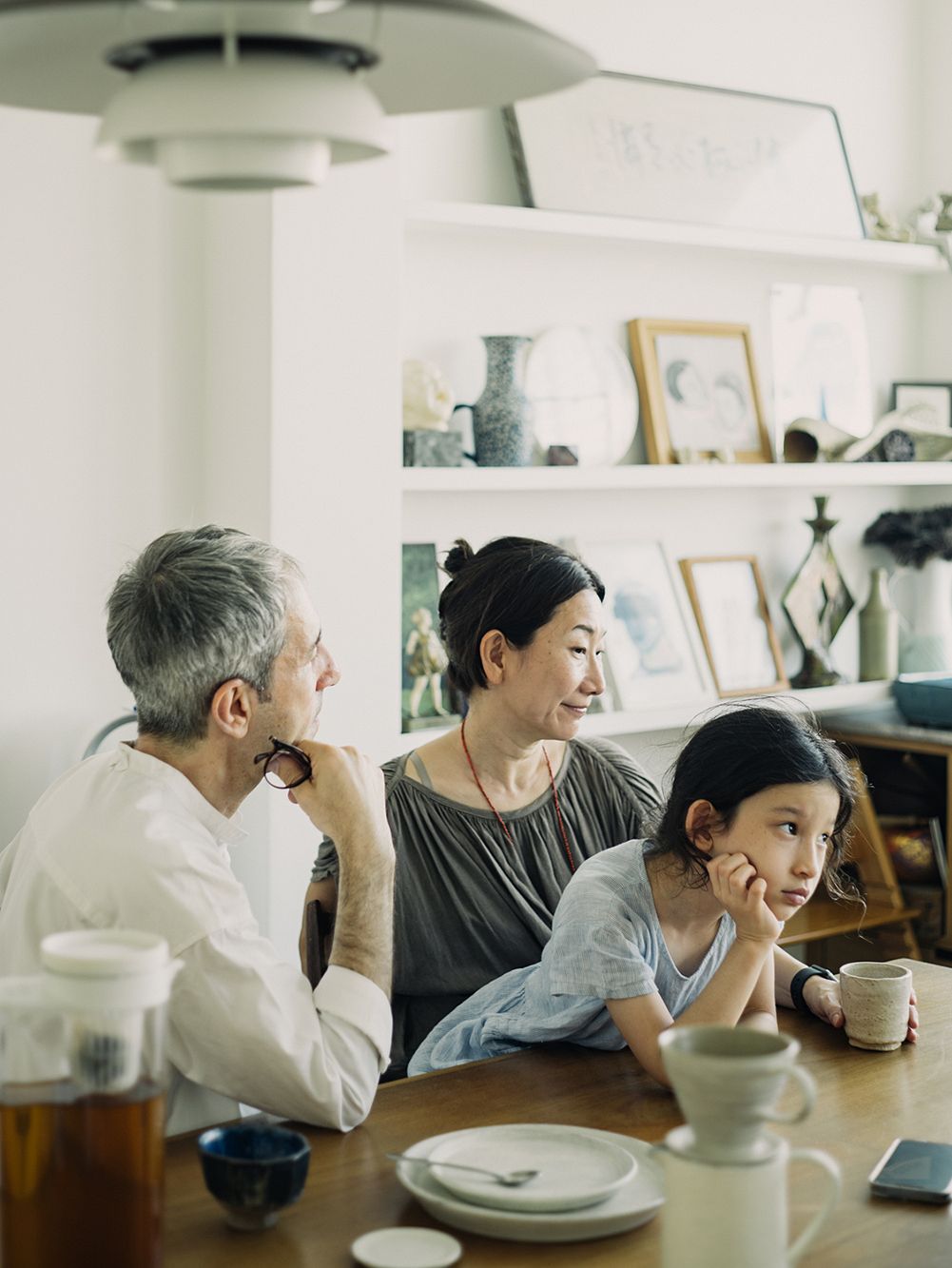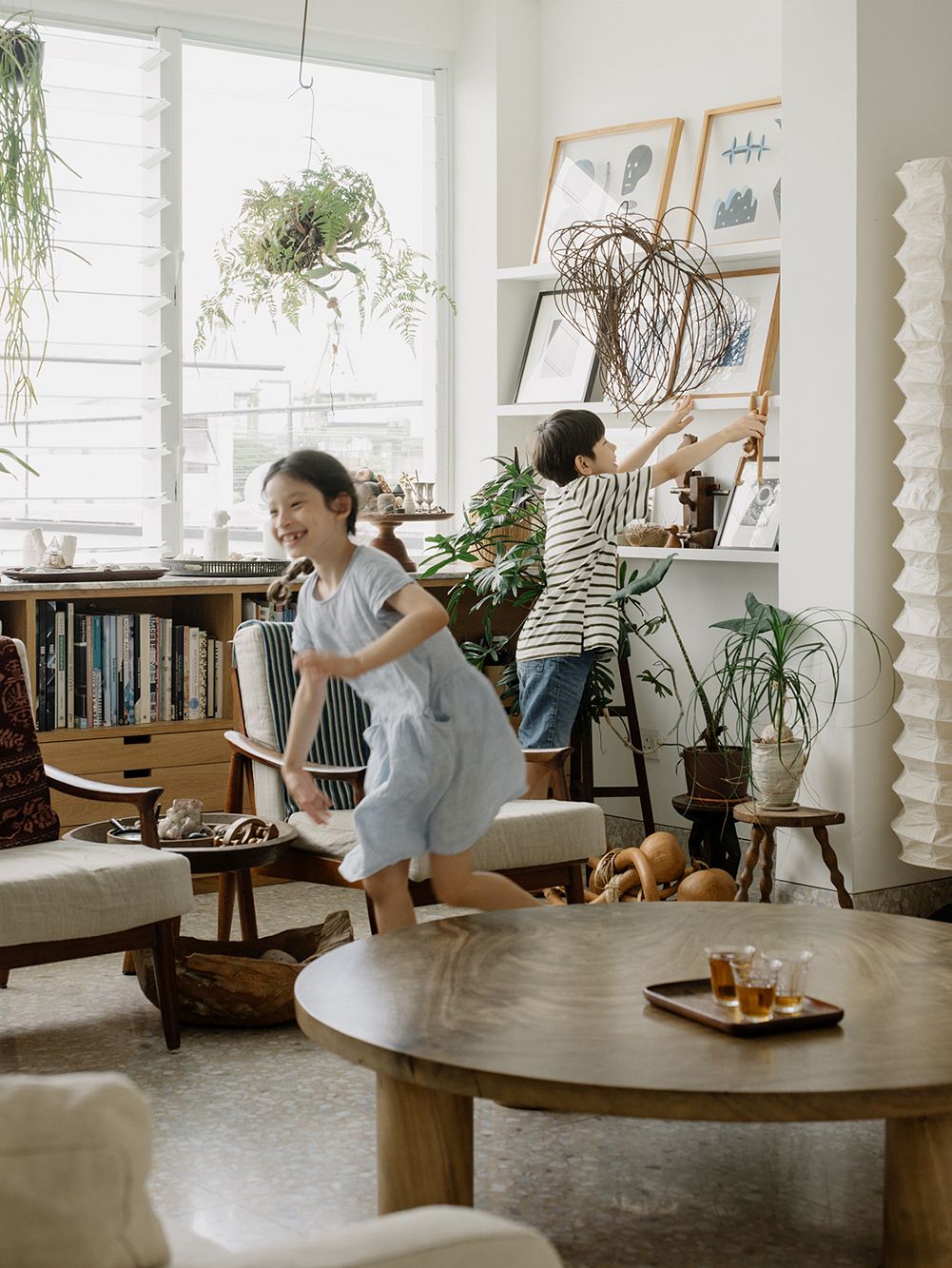 Lastly, how would you describe your perfect home?
Marc: "Living near nature in the city! I love greenery views with natural ventilation and light entering the space. This is what we have in our home now which we love coming back to."
Naoko: "Personally, I would love to live in the countryside. The scale of the house is important too. It's nice when our home is proportionally spaced with everyone being in close proximity."
See also:
• Takenouchi Webb on Instagram >
• New arrivals at Finnish Design Shop >
Text: Melissa Tsang Images: Khoo Guo Jie